Weekly Spotlight - Microsoft's 3D Soundscape Technology for people with vision loss
Your BYF team lays the emphasis on how technology has the incredible power to change and improve people's life with our Weekly Spotlight on .... Microsoft's 3D Soundscape technology !
Microsoft's 3D soundscape technology is an audio-rich experience in which the headset, smartphone and indoor and outdoor beacons all work together to enhance the mobility, confidence and independence of people with vision loss.
Microsoft designers worked incredibly closely with Guide Dogs — its employees, mobility experts and users— to genuinely understand the challenges of traveling with vision loss.
To understand how this revolutionary device works, check the video below !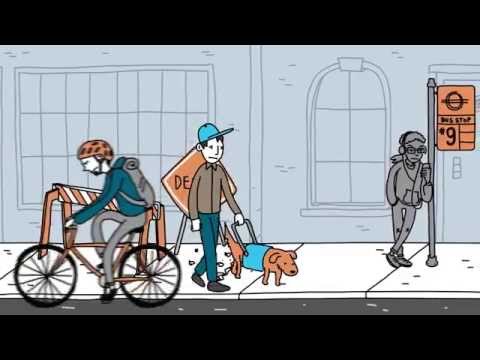 It makes you feel more confident. You get advance warning of what's ahead, or what your surroundings are.
If you want to know more about the amazing device, have a look below at the testimony of Jeannifer Warnick who as the opportunity to try it ! http://news.microsoft.com/stories/independence-day/
Eager to read more?